A special Valentine Smilebox for you :)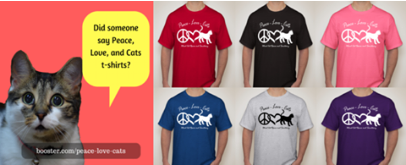 6 colors, sizes up to 4 XL,
International shipping
100% of all net proceeds will be used for our
spay/neuter program. We have a goal of 1500 cats
this year.
ORDER YOUR SHIRT HERE
Sweet Jerry came to us in July 2016 from animal control. They
were going to euthanize him because Jerry is also leukemia positive.
He is a super friendly fellow.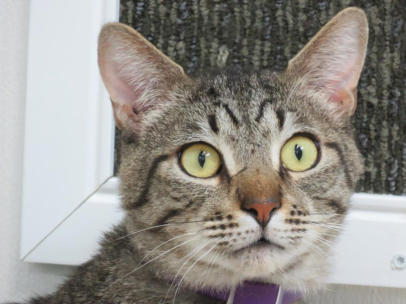 A few months ago he was taken to the vet because he began losing
weight. The ultrasound showed numerous tumors in his abdominal
space. He brought him home and he has done well for the last couple
of months. Now he is losing weight again. We returned to the vet
and the tumors are larger. He is also now running fevers.
We know from past experience is that the lymphoma has
reawakened and he only have a few weeks at best.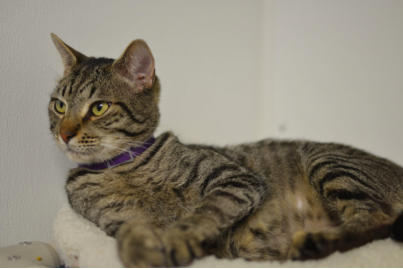 He is still eating and participating with us. He does not behave
like he is in pain. When the time comes, we will be with him and
let him go. Until then we will enjoy loving him.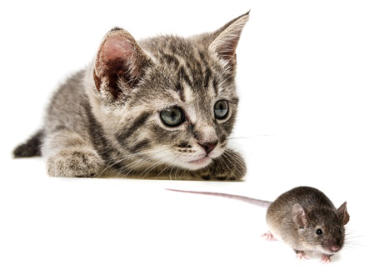 You open the door to let kitty in for dinner and what do
they bring? An unusual present. Why would kitty need
to bring in unwanted presents when they have their own
food to eat?
You may read the whole article on our blog :) HERE
Gena has been working hard to update the BLOG, we
hope you will check it out.
THANK YOU so much who has donated
their Fresh Step paw points!!
Your generosity donated another pallet of litter
to the cats!
We think you all rock! We use over 60 boxes of litter every month!
85 boxes is such an awesome gift!! Thank you so much!! If you have
paw points that you will not use, please consider sharing
them with the cats!! You may donate them on
Freshstep http://ow.ly/qded306ocWs
or email them to me alana@blindcatrescue.com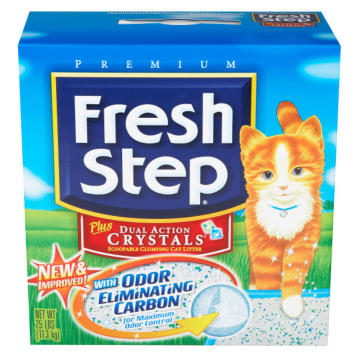 Thank you to our wonderful visitors who
shared their time so generously to come for
open house!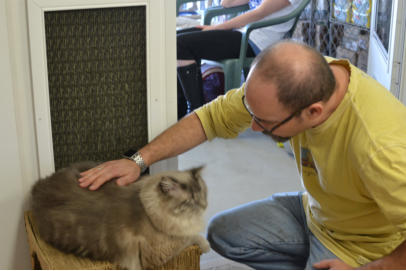 Sterling found a friend :)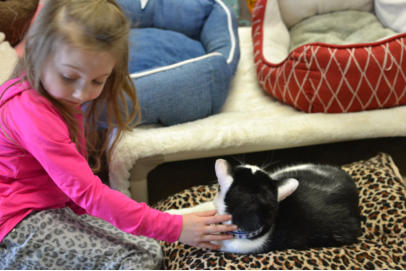 Stitch is enjoying some company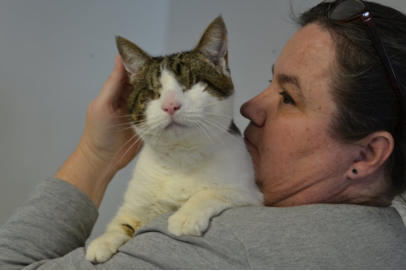 Pearl enjoying some loving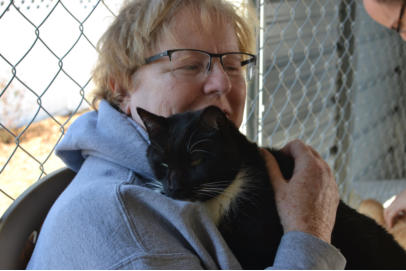 Socks enjoying some loving
We want to share with you some of the cat's favorite toys and
scratchers. We know your cats would love these too.
The scratch and rest is a favorite of the cats. For some
reason cats seem to be attracted to circles. There are many
people on line guessing why, but there is no logically reason.
These are cardboard scratchers. The cats love to sit in them,
sleep in them and they do scratch them. They are not the
most sturdy cardboard scratcher. If you have multiple cats
they will not hold up for a long time. If you have large cats
they really won't last for a long time. That being said, your cats
will love them.
Little hint, they come with a small packet of catnip to sprinkle on
the scratcher. Do NOT do it. There are little holes in the scratcher,
you will have catnip all over your floor is you do this.
FREE WAYS to Help The Cats
Click every day:
http://shopforyourcause.com/click-to-donate/donate?ctd=4
Do you shop with Schawns? Use our link and
it helps the cats:
https://www.schwans-cares.com/campaigns/21909-blind-cat-kitty-care
NEW LINK!
Do you shop with Amazon? Shop through
http://smile.amazon.com and pick Blind
Cat Rescue as your charity and their foundation
will make a donation to the cats
Make your own fund raiser for the cats. Share
your birthday, anniversary or anything else
you would like. HERE
Do you like to run, walk, jog? Download the
resqwalk app, pick Blind Cat rescue and then
will donate to us for every mile you walk.
Apple and droids :) http://resqwalk.com
Blind Cat Rescue has an awesome wine line
with wonderful unique labels
http://benefitwines.com/bcrs
Did you know that if you click the previous button,
you may read older copies of the newsletters?