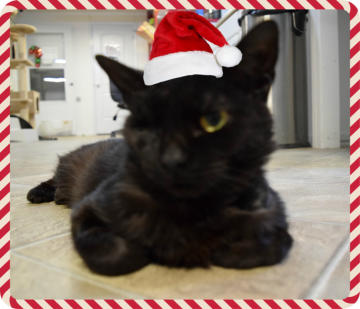 Isabelle is doing well! She is now 7 1/2
pounds. She has more doubled her weight
from when she was rescued! She loves to play
and hang out in the lobby with us. She shows
us that miracles can happen. She thanks YOU
for helping save her life!! You may see her
before pictures on her page HERE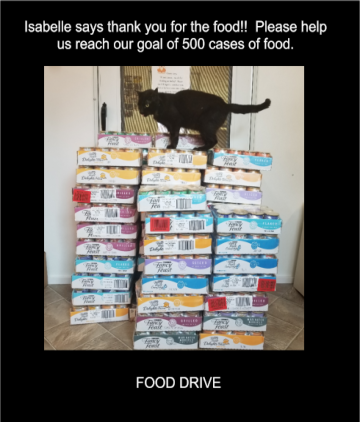 Thank you so much for all the
food! We have received over 400
cases of food!
Our goal is 500 cases!
Will you be a food drive hero and
help us during this period of giving
by participating in our food drive?
Order 1, 2, 3 cases or more from
our Amazon wish list today and
make Snicker's tummy happy :)
Click HERE To send food!

Her animal control picture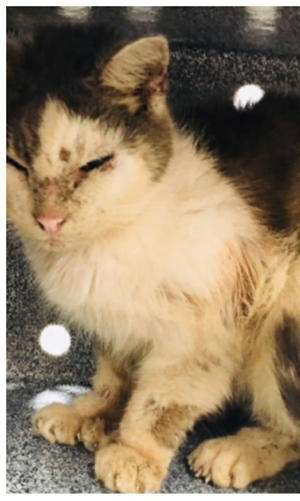 Poor Mary Ann arrived last night from Tampa
Animal Control. She had been turned in as
a stray. Animal Control had her on the imminent
danger of being euthanized list. She was going to
be killed very soon. As you can see, she is in pretty
rough condition.
She is a senior lady. Obviously has been on the
road for a while. Only weighs 5 1/2 pounds. Very
thin. She is as sweet as can be! Boy can she eat!
She is at our vet today for a complete check up
and x-rays. We were told that she might also have
a broken leg. She owes her life to an angel in
Florida who has saved several of the cats who
have come to us. Thank you Davica for having the
connections to get her out of there and flying her
to us!!
Having Just arrived, waiting for me
to give her her food bowl
.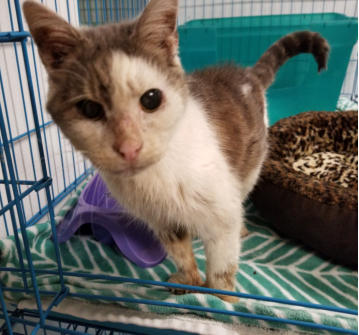 She is very grateful for your support!
Because of You she gets to see a future.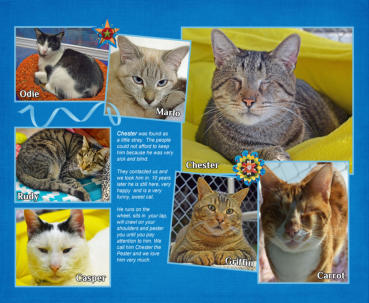 We still have a few of our 2018 collectible
calendars available! Don't miss out!
Get yours today :)
HERE ==> http://ow.ly/QohH30gRO06

PET OWNERSHIP COSTS GUIDE FOR 2017
by Kyleedulabs
Pet ownership represents a large emotional – and
financial – commitment. Whether you buy from a
pet store or a breeder, adopt an animal from a
shelter, or take in a stray, initial costs are just the
beginning of the story.
This guide examines the different costs associated
with pet ownership and helps you know what to
expect, how to plan for these expenses, and potential
ways to reduce the financial burden of pet
ownership. Continue reading.
THANK YOU!!
to everyone who picks Blind Cat Rescue
as their Smile.amazon.com charity!!
Since the program's inception you have raised
$37,295.87 We think that is amazing!!!
Thank you so so much!!!
We are often asked does it really matter? YES
you can see it does.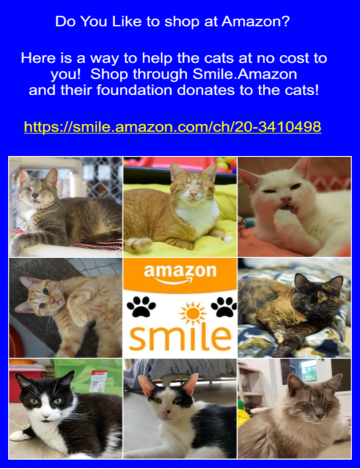 THANK YOU for all the Freshstep Paw Points!!
Thank you to everyone who donated their
paw points! You helped earned another free
pallet of litter for the cats!! Isn't that
pawsome?? We use 60-70 boxes
of litter every single month! We are very
grateful for your generosity!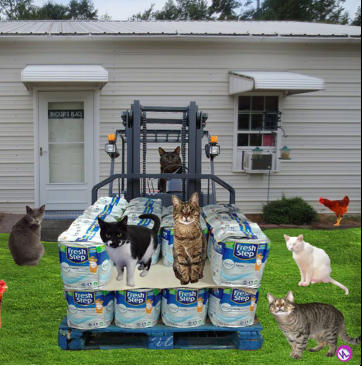 If you do not use your points, please consider
donating them to the blind cats. Freshstep
lets us cash the points in for a free pallet of litter! We use over 60 boxes
each month. A pallet is $1000 we can use for
the cats!
Link to donate points
==> http://ow.ly/lPoF302ojhP
or you can just email them to me :)
alana@blindcatrescue.com
Thank you for your generosity!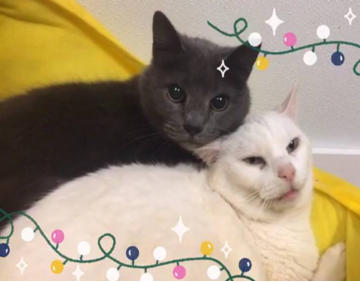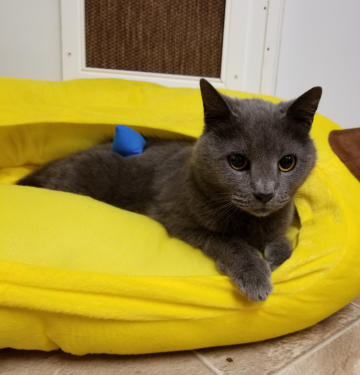 Skipper came to us from Georgia. He is a
senior blind kitty. A nice man found him
as a stray. He looked for 2 weeks trying
to find his owner. Skipper was in decent
shape and super friendly, he knew he had to
have an owner looking for him. Sadly he
is not micro-chipped. Unable to keep him
he began trying to find a home for him.
After contacting over 30 rescues and shelters
who said no he was getting desperate.
Sadly we had an opening and we able to say
yes. He is a friendly fellow with super
soft fur. You see he has made friends with
Penny (the white kitty). She is both blind
and deaf.

THANK YOU to our kind eBay Sellers and
buyers who so generously help the cats!! Last month
you raised $3802.66!!
You may check out all the pawsome auctions
here ==>
HERE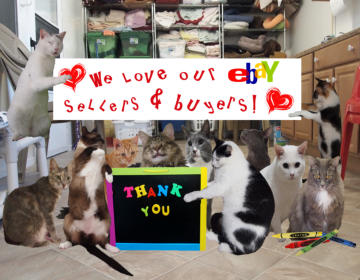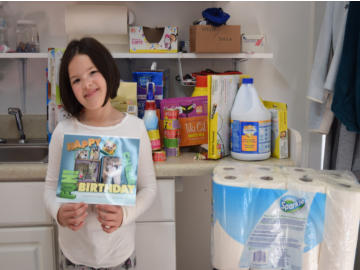 For Ryleigh's 9th birthday she set up a fund
raiser on Facebook and raised $610. She
asked her friends and family to donate
presents to the cats instead of her! Look
at all the food and gifts she brought the
cats!! Pretty Amazing!! It was wonderful
visiting with her and her family!!