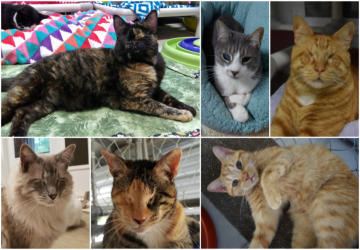 Thank you so much everyone for all you do to help the cats!!
It has been an up and down few months and we are
so grateful you have been on this journey with us.
We have some new family members:
Sweet Isabelle is still recovering from the nightmare
life she had lived! She arrived at the shelter weighing
less than 4 pounds! Literally skin and bones. We
were horrified!
She came to us from a long and dramatic story that
you can read on her page
HERE.
Her before
picture is on her page, warning: it is very graphic.
We will sum it up in a few short sentences. She was
with a very bad hoarder and days away at best from
death.
Over $2,000 of medical treatment helped save her life.
You made that miracle happen!
She thanks you so much for giving her a chance
to have a decent life!
Sweet Timmy was trapped in a spay/neuter
situation. Obviously not feral, the trappers
were going to find him a home, until
he tested leukemia positive. They tried
to find a placement for him and were not
successful. They made an appointment
to euthanize him. Their vet contacted us
and plead for his life. She said she just could
not euthanize a very friendly healthy fellow
who could have a few years of life.
We sadly had had a loss and had the space.
He is a super friendly fellow!
He will get to go into his room soon.
He is looking for sponsors!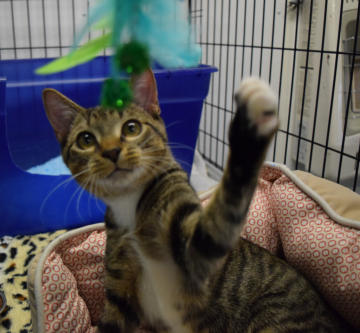 Gabriel came to us with many injuries suffered trying
to survive outside in 130 mph winds of a hurricane.
He was in need of serious medical care! Look at this
fellow now! He was very feral behaving while in the
cage, now he realizes he is safe, fed, warm and dry.
No more hurricanes for this fellow. You may see
his
before pictures on his page.
He thanks you that he was able to have a miracle
because you support the cats!!

CALENDARS are Still Available!
We still have a few of our 2018 collectible
calendars available! Don't miss out!
Get yours today :)
http://ow.ly/QohH30gRO06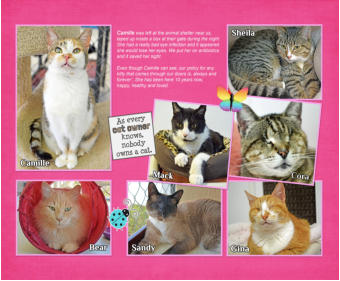 Thank you so much for making us
a Top Rated Charity for the 4th
year in a row!!!!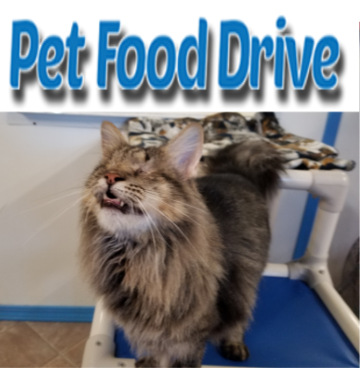 Did you know it takes more than 4 cases
of wet food Every Day to feed the cats
at the sanctuary ?
We are having our
first annual cat food
drive for the cats. Our goal is 500 cases!
Will you be a food drive hero and help us
during this period of giving by participating
in our food drive? Order 1, 2, 3 cases or more
from our Amazon wish list today and
make Snicker's tummy happy :)
Click HERE To send food!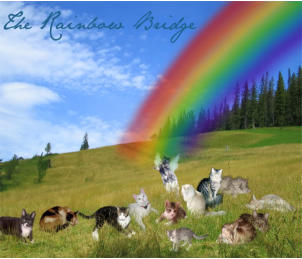 November was a very hard month. We sadly had
many sad goodbyes.
Part of being a leukemia shelter is knowing
that we will always loose against this horrible
disease. The best we can do is offer the cats
the best life and love we can for the time
they have.
We know it is hard for you to see the
kitties and get attached and then for us
to lose them.
Many of them were with us for years that
they would never have gotten because they
were to be euthanized at animal control.
They are so grateful that you make it possible!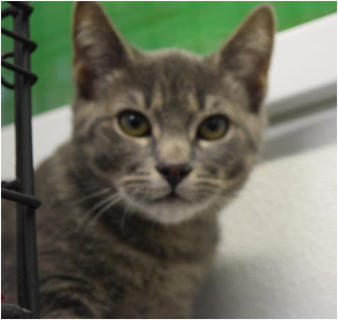 Mr Stubbs November 8,
Large cancer mass in lungs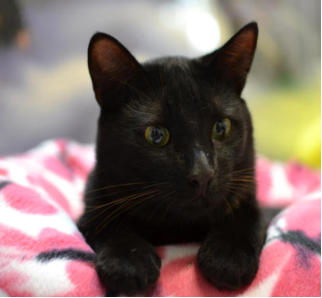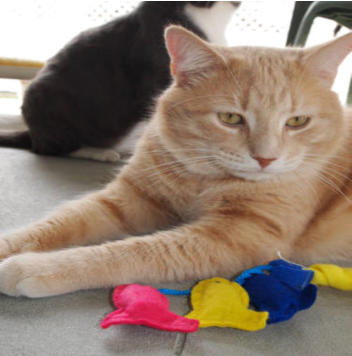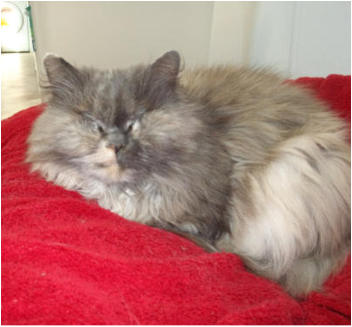 Magic 11/17
This little fellow we never even got to
introduce you to. He was only with us for
about 6 weeks. He was a very sweet senior
kitty who was dropped off at animal control
by his family. He has so many things
wrong with him that we just could not fix
them all. It had become kinder to let him go.
He was so sweet, we were lucky to know
him for the short time we had.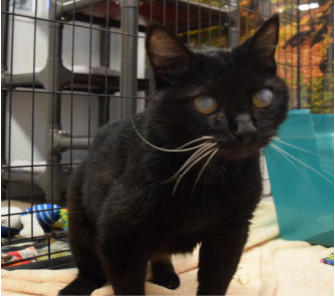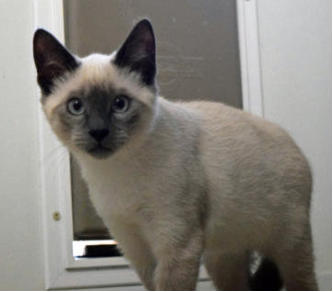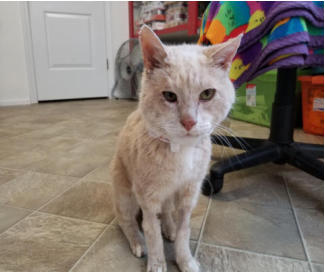 Another sweet fellow we never got to introduce you to.
He was only here for 2 weeks. He was dumped outside
after his owner died. He was both blind and deaf.
This little fellow had so many things wrong with him.
He spent 1/2 of his time here hospitalized. $3,000 later
and no way to fix all the things wrong with him, we knew
it was time to let him go. He was the kindness gentle soul
and is very much missed.