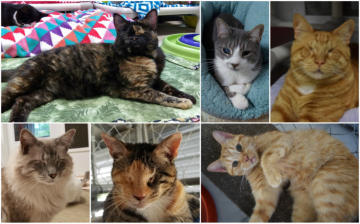 Gabriel, who is about 80% blind, was rescued
from under a car during the middle of hurricane
Irma. Several people had tried to catch him but
he was so terrified he was not having any part of
being rescued. A wonderful lady named Davica
took on the challenge. In the middle of the
wind and rain, she and her husband managed
to trap him.
She flew him to us a few days later once planes
were flying again.
He is covered with many wounds, some we
are sure from being out in the hurricane, some
appear to be injuries from maybe being attacked
by other animals. He is also very thin and
has an upper respiratory and eye infection.
We are working on getting him healthy and
fattened up. He is still very scared. We can
not begin to imagine the horrors he has endured.
His injuries give us a good clue.
He also is leukemia positive.
Here are a few of his wounds. He has many
more.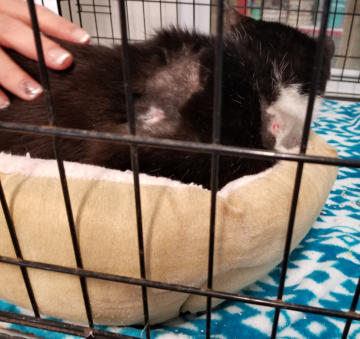 Your generosity and support makes it so we can
help cats like Gabriel. Thank you so much!!
We are doing a fund raiser to help other
animal organizations on the ground in the
affected area. They have taken on a huge
responsibility and expense to help animals
affected by the horrible floods. Many of
their shelters were damaged and must be
repaired.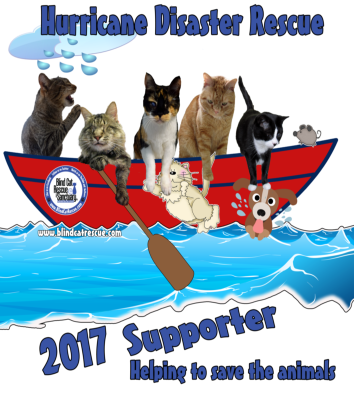 We want to do something to help others: 100% of all
net proceeds will be donated to 4 animal rescues who
are on the ground making a difference in saving flood
animals. We would like to have YOUR input on who
it is donated to. When you buy a shirt, please send me
an email (alana@blindcatrescue.com) with your
recommendation. We will put them all in a pot and
draw out 4 charities. We will post a copy of the
donations after the end of the campaign.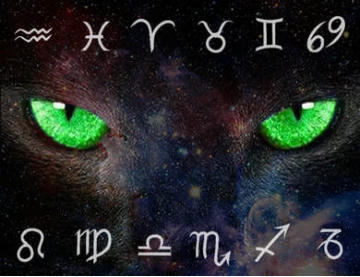 Are your pussycats' purr-sonalities written in the stars? It
may be fancier than fact, but consulting the cosmos for
clues can be both entertaining and illuminating. All you
need are their birth dates to see if they match the birth
signs below.
Aries (March 21 – April 20)
Aries cats are adventurous, bright and brave, and are seldom
deterred by obstacles. Often impulsive and always energetic,
they thrive on exploring, eliciting appreciative grins from
their humans as they frolic like kitty cat clowns. But what
these amiable kitties love most is being the center of their
owners' attention.
CLICK HERE TO CONTINUE READING
You can come visit the cats? We are open
Monday - Saturday until 4 pm for visitors.
We have a guest house available for out of
town visitors to stay if you want to come for
several days and help work :)
If you sponsor a kitty, please come visit and
get your picture taken with them :)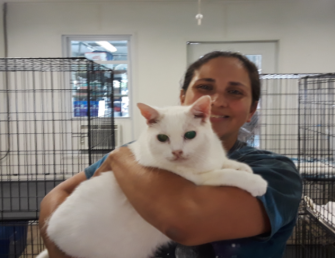 Michelle sponsors Scotty and came to visit.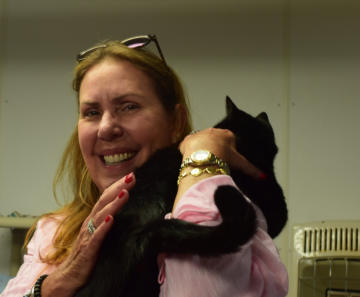 Anita and her husband are monthly sustainer's
and stopped by while on vacation.

You have rated us a top charity 2 years in row!
Will you help us be awarded a third year in a row?
Just takes a minute :) For you that have already
rated us, Thank you so much!!
Our annual raffle is starting!
Lots of great prizes! A trip to BCR for 2,
Climber, scratchers, 40" TV, wine and more
Please check out all the great prizes!
CLICK HERE
Get your entries HERE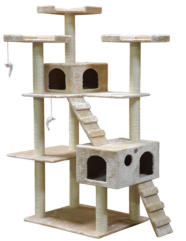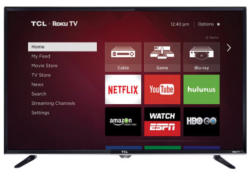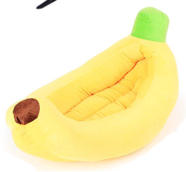 Some Random Pictures of the cats
Every time, you click, you donate,
you share, these are faces whose
life you directly touch. They are
very grateful for all you do for them!
Thank you so much for helping them!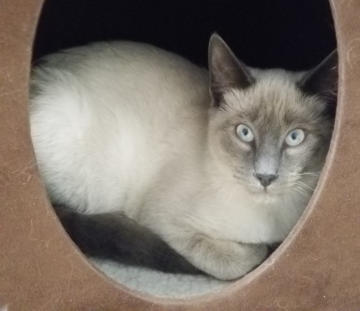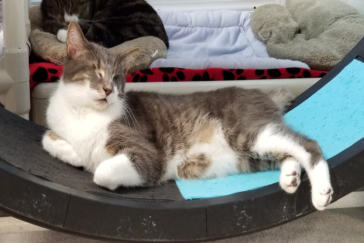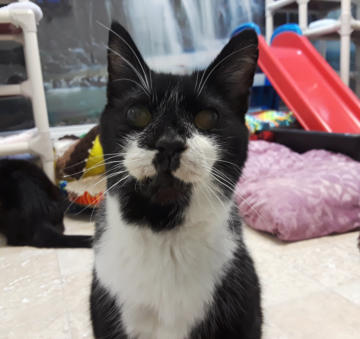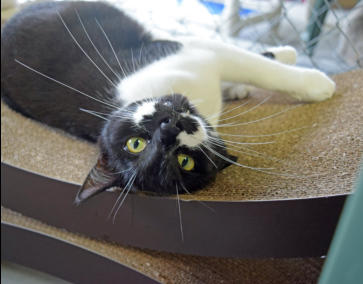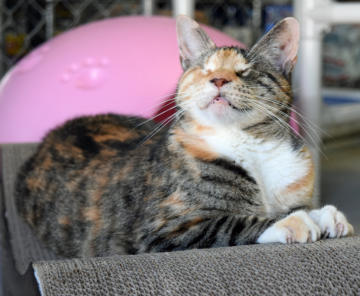 Did you know that if you click the previous button,
you may read older copies of the newsletters?