Ella is a blind kitty who came to us from our local animal control
facility. They are a high kill facility and she only had hours left
before she was to be euthanized.
Let me tell you about her. When she arrived she was a tiny thing
weighing on 4.6 pounds! You could feel all of her bones!
She was immediately taken to the vet. X-rays showed this poor
baby has 3 broken vertebra processes in her back.
She also has mega colon. She has not been fixed and we are
guessing has had no vetting. Animal control said she was
an owner surrender.
She is doing better, gaining weight, being spayed in 2 weeks. She is
not fond of other cats but is adjusting.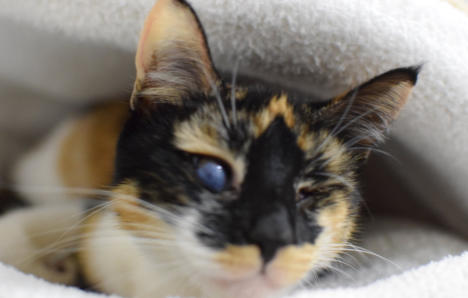 She has now moved into her room. You may watch her 24/7 on
our MeShare Pet Came HERE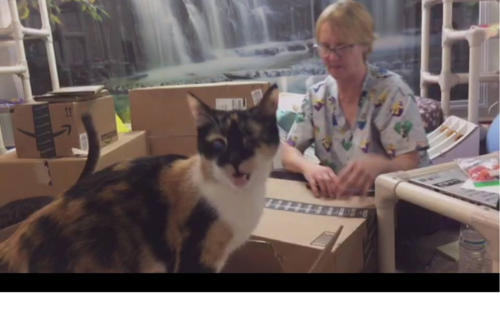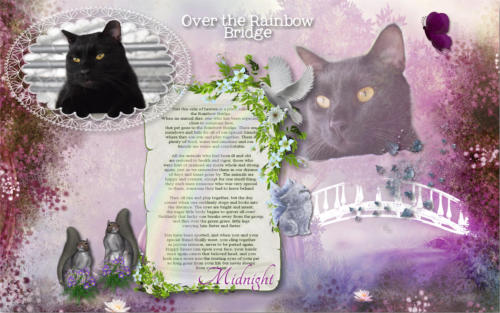 Sadly we lost Midnight to leukemia. We wish we had more
time with him.
We also said goodbye to Boots. We were blessed to have 5 years with him.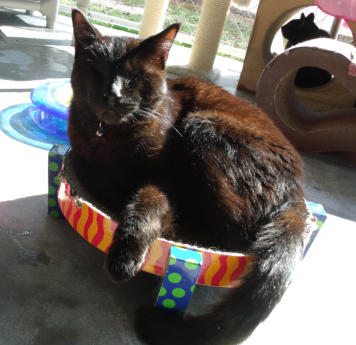 Took Stevie to Raleigh, more blood work, x-rays,
ultra scan and a biopsy ($2503 total bill)
We are waiting for tests to come back.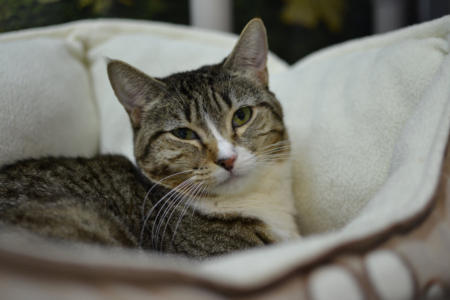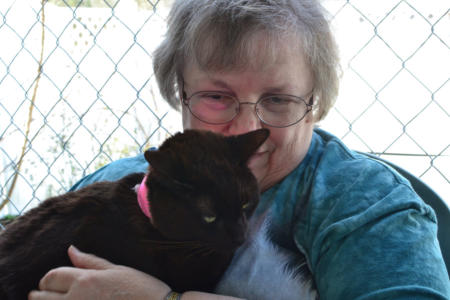 Meadow decided she is feeling fine and pulled out
her feeding tube. They do that some times :) She is
regaining the weight she has lost.
We know when we say Yes to saving the life of a
leukemia positive cat we will eventually have our heart
broken again when leukemia wins. But it is worth
it because we know we were able to save a life and give
them loving care for the time we have
Sheila is starting to show the signs that the leukemia
is starting to take effect. She is losing weight although
she is eating. With her heart defect she got dealt a
bad hand.
It is National Poison
Prevention Week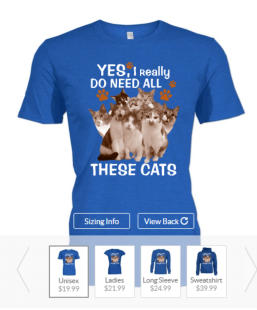 Thank you to everyone that
bought a shirt! You helped
raise over $2,000!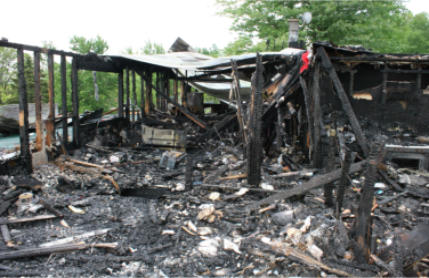 What a horrifying thought!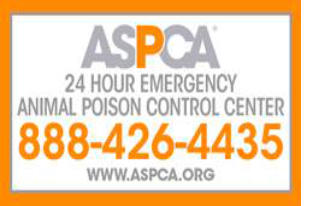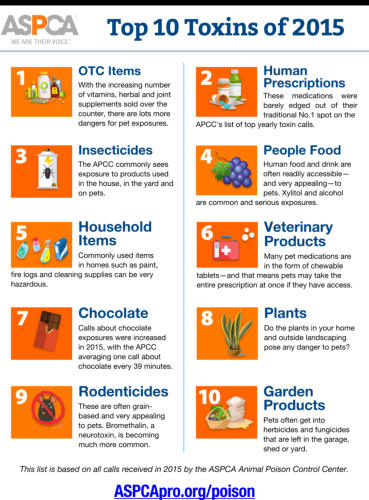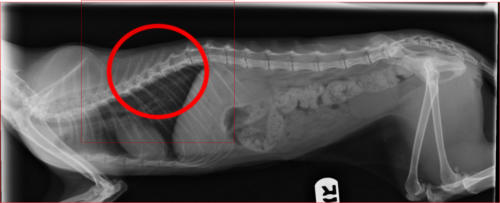 Click to enlarge, you will see the broken pieces in her back
We don't know what kind of horrors she endured but I think
the x-ray and starvation gives us a good clue. We are so
blessed that because of Your Support we were able to save her life!
A cute video of her playing
Many have reported having problems voting. I am having
the same problem. I have been successful voting on my
phone. Thank you for trying!
2. HSN $1,000
We hope you will nominate the blind, FIV & FELV+ cats!
Scroll down & Click the button that says $1,000 a day give a way
One Entry Per person.. The info you will need for the survey i2
in the picture below. Thank you for helping!!!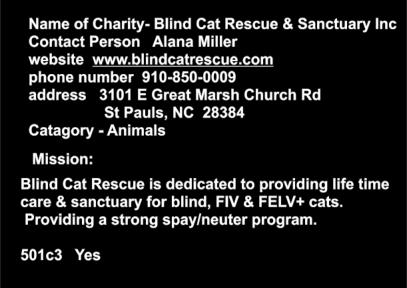 3. $500.
Please send an EMAIL to Facebook@naturvet.com
In the "Subject Line" type: Nominate
In the email "Body Text" type: Blind Cat Rescue - Saint Pauls, NC
One per person! Thank you!
Thank you to everyone that came to visit!
You may visit any time Monday - Saturday
Staff is here until 4 pm for visitors.
Open house schedule is 4/16, 5/14, 6/11
7/16, 8/13, 9/10, 10/15, 11/12
Don't forget we have a guest house for out of
town visitors if you would like to make us a
vacation destination.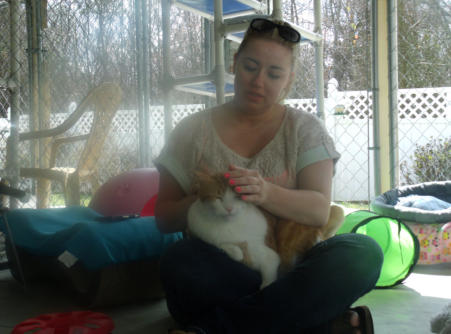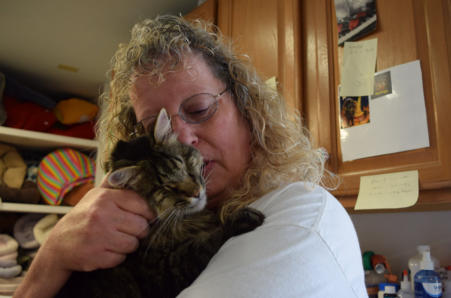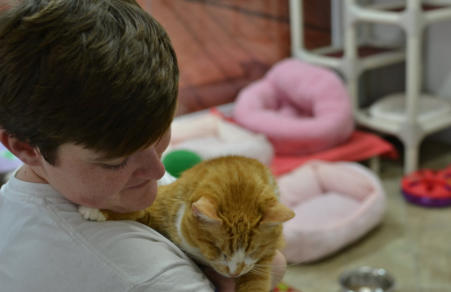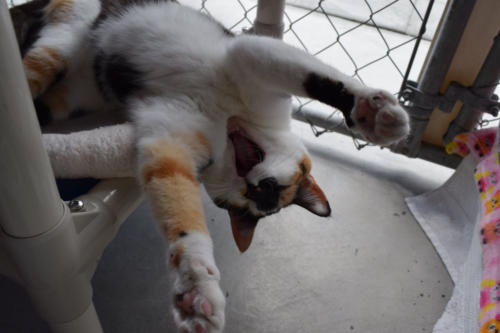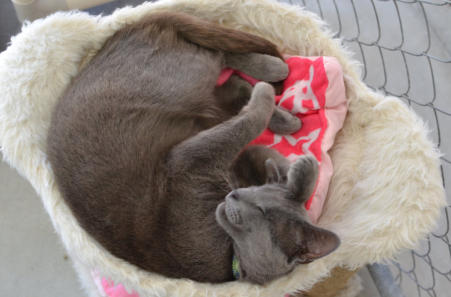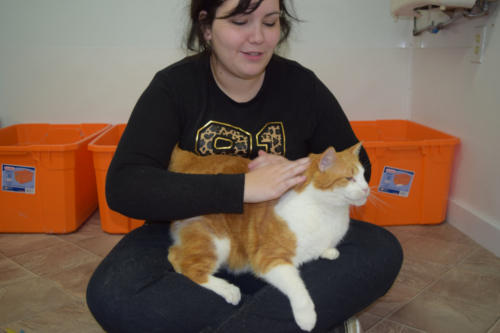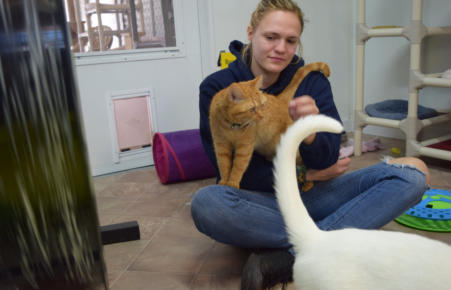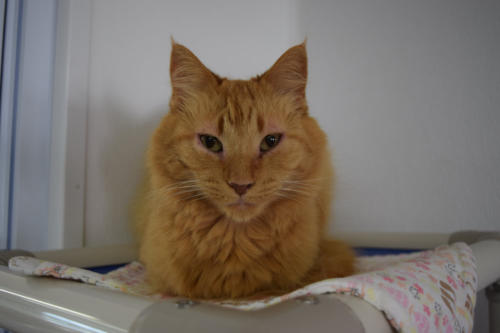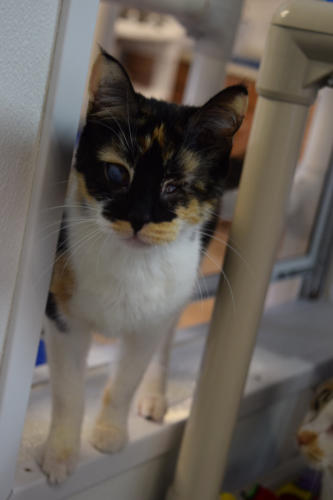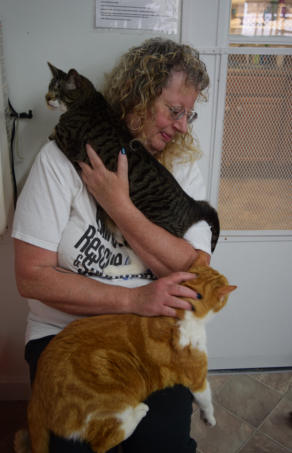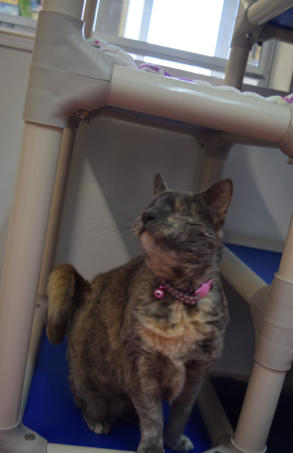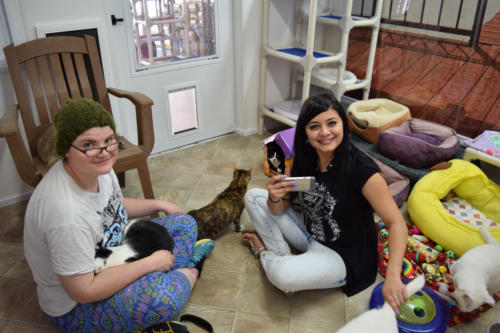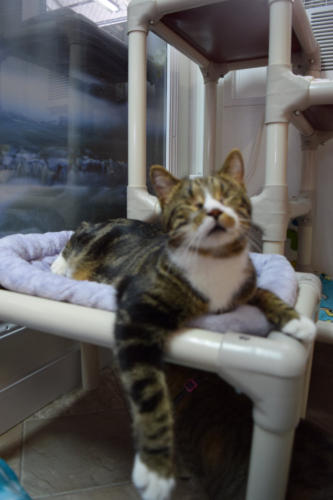 Did you know that if you click the previous button, you may read older copies
of the newsletters?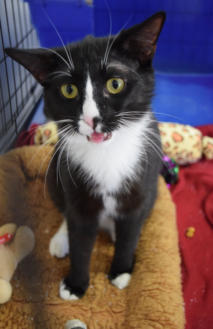 Mini Mack says stay
tuned to next week
You will get to meet him!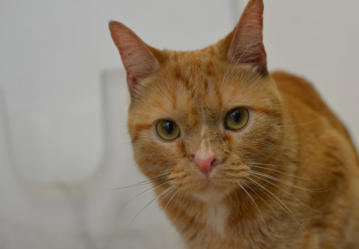 And you will get to meet Bunny!